💥Mini Kalimba Thumb Piano
If You're Looking For a New Hobby to Pick Up, Then We Have the Perfect Gift for You!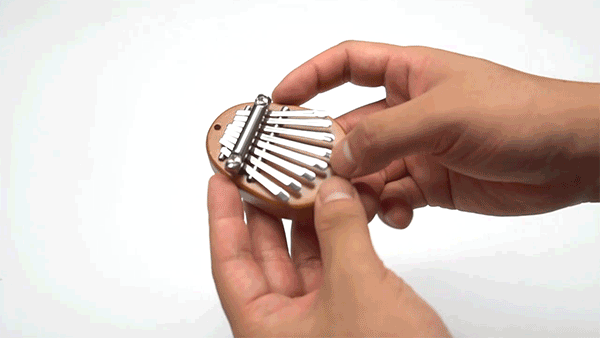 It is the best gift for a birthday present, a Valentine's Day gift, or ANY special occasion present.
Suitable to be given to kids, that special someone in your life, this would be perfect for anyone you cherish.
FEATURES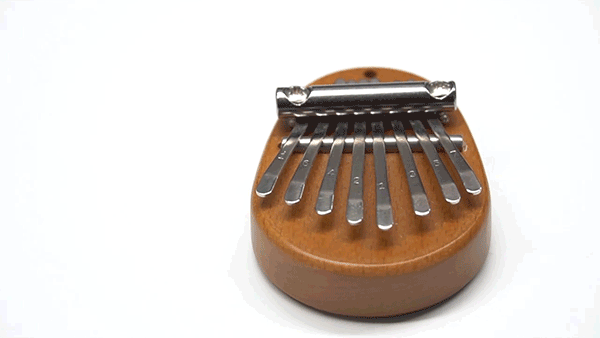 The Kalimba is a musical instrument from the plucked idiophone musical family. It is a predecessor of the Mbira that has been around for a millennia after originating on the Western Coast of Africa some 3000 years ago!
Even though it has been around for thousands of years, the sound it produces sounds quite modern. It creates a soft, pure hum that sounds rather angelic. Even with zero musical background, it is quite easy to pick up a Kalimba and create something that sounds relaxing and nice.
🎵 A Relaxing Gift: Everyone knows that music can be a therapeutic escape. Whether you're listening to it or creating it yourself, it is a great way to destress, relax, and unwind. This mini Kalimba would make an amazing gift for anyone looking to pick up a relaxing hobby.
🎵 Portable and Fun:Kalimba's are fairly easy to transport to begin with, so our Mini Kalimba is even easier! Pick it up and take it with you anywhere, it can easily fit in a backpack, purse, or handbag. Be ready to create music anywhere you go!
🎵 Quality Materials: Made with strong wood and hardened crystal, these mini Kalimba's are durable enough to have some serious jam sessions. The stainless steel tines are tuned to give it that soft, melodic tune you want to hear.
🎵 Ergonomically Designed With You In Mind:Crafted to be both easy to hold and easy to play, this mini Kalimba has the notes engraved on the tines, making it convenient and easy for anyone to pick this up and start playing.
🎵 Easy to Learn, Easy to Play:Simple enough to learn a basic song in less than 5 minutes, the Kalimba offers music lovers and music learners an easier route into learning the basics of music. It's an excellent starting point for children and beginners alike.
All you need is two thumbs to create the beautiful sounds of the Kalimba. It pairs beautifully when played alongside the ukelele, guitar, and various percussion instruments.
Put down the screens for a while and clear your mind with the beautiful melodies created by the Kalimba. Exercise your fingers and strengthen your coordination and hand-eye reflexes. Being both good for your brain and good for your soul, the Mini Kalimba is the instrument you need to learn this holiday season.
SPECIFICATIONS
Size: 7cm * 5cm
Notes: 7
Materials: Wood, Steel, Crystal
PACKAGE INCLUDES
1x Mini Kalimba Thumb Piano of your choice.
100% Secure payment with SSL Encryption.
If you're not 100% satisfied, let us know and we'll make it right.